Fresh out of high school or college? Looking for your first-ever job can be daunting and terrifying, but you should know that you can get a great work opportunity even if you are a newbie in the employment world. Just follow these tips on how to apply for your first job and you can be part of the workforce for the first time in your life:
Be on the Lookout.
Before you can get a job, you first need to know where to find work. Make sure to check newspapers, job vacancy websites, recruitment agencies. You can also stroll around down and look at shop windows to see if there is an employment opportunity that fits your talents and skill set.
Cold-calling is another way to find potential job opportunities. When doing this, make sure to phone in during off-peak hours. If not, you will end up hanging up on the line as the boss tries to cater to his flock of patrons.
If you cannot find any vacancies in the aforementioned industries, you can always give your resumes to companies that tickle your fancy. Just make sure to show how talented and charming you are when you drop your resume! By doing so, you can be their first option once they have an opening.
Prepare the Papers.
Your resume or curriculum vitae is a piece of document that can make or break your chances of getting your first job. As such, you need to have a good and impressive one at hand. When making a resume, you should make sure that it contains all the pertinent information that an employer is looking for, including your personal details, skills and experiences relevant to the job opening.
Apart from your resume, you also need to prepare a cover letter that expresses your intention of applying for the job. It should also indicate why you think you are the best candidate for the opening – despite the fact that you lack work experience.
Follow up.
It does not hurt if you follow up with the company you have applied for days after you have sent in the resume. While the employer might say that there is no opening at the moment, telling him that you will be happy to take on a job in the future might just give you a boost once a vacancy becomes available.
Practice Interview Questions.
It pays to be prepared, especially if it is your first time to get a job. As you eagerly wait for an interview schedule, make it a point to practice questions that might be asked during the interview. Ask your family members or friends to help you out with an 'interview role play.' Ask for their opinions and comments so you can change what needs to be modified before the real job interview.
Suit up for the Interview.
This means literally! Once you get scheduled for an interview, you need to arrive there in snappy clothes. Ditch your comfy sweats for the meantime and dress professionally. Fix your hair well (avoid loud colors for the meantime), and make sure to wear the appropriate footwear. Remove any piercings that will cast a shadow of doubt on you.
Be on Time.
First impressions last – and if you want to make a good one, arrive at the interview on time – even a few minutes earlier! Being the early bird will give you a head start in case you get lost, or in case of traffic.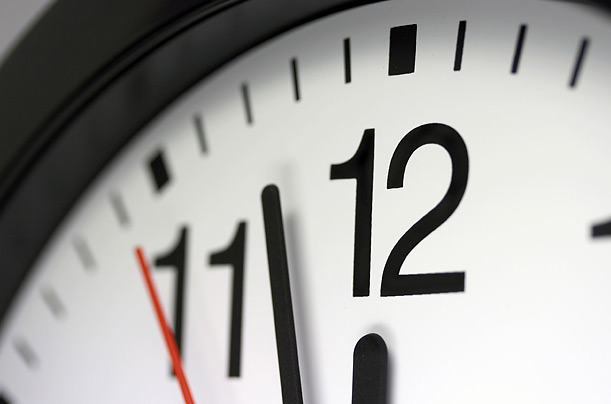 Be Truthful and Respectful.
Your interview is one of the most important deciding factors for the employer – so make it a point to be truthful and respectful during the process. Address the interviewer respectfully, and do not be afraid to tell the truth about your first-ever job hunt. Who knows? This truthfulness might get you ahead of the pack.
Getting your first ever job comes with obstacles, but if you are persistent – and if you follow these tips – you will surely land an employment opportunity that fits you well.